Why Work for us?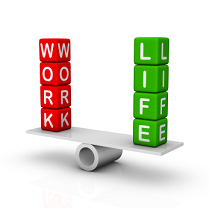 Court Research FAQ's
Why don't you offer a hourly rate?
I'm getting a laptop, can I get started then use it once I receive it?
Don't you have anything I can do from home so I don't have to leave?
I have a full time job, can I do this in the evenings?
How often am I paid?
How many counties can I do?
I have a friend that wants to help me. Can we work as a team?
I have a Mac laptop. Does this matter?
How much can I really make?
If I'm a independent contractor, how come you give me a schedule?
Do you pay mileage or hotel costs?
Are you listed on the BBB?
Where is my local courthouse located?
I will be moving soon. Can I do this where I am moving?
I've never heard of court research. Is this legal?
I don't have a baby sitter. Can I take my kids with me?
Can I work for any other court research companies?
I have some time during my lunch hour. Can I do this during that time?
Isn't there anyone I can call about the position instead of e-mailing?
We don't offer a hourly rate because you can make more by doing it per hour. By offering a hourly rate, researchers that are working hard and collecting a lot of information earn more by receiving a per record rate. It would not be fair to pay a researcher collecting 80 records/hour as someone who goes into the courthouse,collects 8 records, and spends the rest of the time talking with others in the courthouse. It's a incentive to work! We tried the hourly rate, people took advantage.



No. 99% of people who say this aren't actually getting a laptop and don't ever visit the courthouse. Please don't apply until you have a laptop.



We don't hire people for strictly at home positions. We have many researchers that are covering rural areas. As a reward for helping us out, these people are given online work to help supplement. This is our way of saying thanks.



Courthouses are open during the day. They're government run. If you have a full time job during the day, this will not work out.



We currently pay once a month. Everything done during a certain month is paid the 15th of the following month. I.E. Work done in March will be paid on April 15th.



You can do as many as you'd like. To start, you are given one county. Once you have visited the county, you've proven you are actually serious and can take on as much work as possible.



Sure! Teams are welcome to apply. Everyone will be required to submit the appropriate forms and documents.



If you can't run programs that are based on Windows, yes it does matter. You must be able to run the software and access PDF, Excel, and Word documents.



That depends on the project, your territory, and you. If you don't do anything, you won't make anything. Self motivation is the key. We pay on a per piece/record basis to keep it fair to all.



A schedule is set as a guideline. You may visit whenever you want. Schedules are based on the population size and requirements from the client. As long as the schedule is kept, you are open on scheduling.



No, we do not pay mileage or hotel costs. If you elect to cover a large distance, that is your choosing. While we have some researchers that cover 50 or 60 counties, most cover 2 or 3. Please be sure to list distances on your application.



Yes, we are listed with the BBB. Do a search for JBS, located in Gobles, Michigan.



There is over 5,000 courthouses in the United States. We do not have a list of where all courthouses are. You can find your local courthouses by looking online, or checking the blue pages of your phone book.



Yes! As long as we have a need where you will be moving, you are welcome to get started and transfer. In addition, if you go on vacation, you're welcome to visit the local courthouse if we have a need.



All records that we collect are public records. Anyone can request this information. Courthouses have researchers visit for various reasons all the time. Some research we do have less requests, in these situations the clerks are not as familiar. On the rare occasion, we have been denied access but this almost never happens.



Keep in mind, you are trying to keep a professional front when visiting the courthouse. Kids can get bored, become disruptive, ect. If they aren't old enough to know to behave when needed, they should stay with a baby sitter.



Yes, per IRS regulations and guidelines, we cannot restrict you from working for other court research companies. We do request that you do not share company information or records that you provide to us with any other company.



No, this does not allow you enough time to arrive at the court house and pull the data that is needed.



No, you must apply first before you will be contacted. We do not accept phone calls for applicants. If we accepted phone calls, our recruiter would spend all day on the phone and would not have any time to hire anyone. If you have a question, please e-mail.